Meet Our Massage Therapist
Luci Merlo, Massage Therapist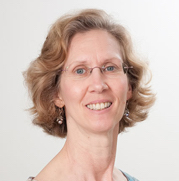 Luci is experienced in nursing and massage therapy for wellness, injury recovery, and chronic complex medical conditions. Her techniques include myofascial release, neuromuscular reeducation (Trager® movement), and manual lymph drainage.
Sessions are grounded in deep relaxation for lasting benefits. She develops her relaxation skills with training in healing touch, craniosacral therapy, and meditation.
Luci teaches aquatic tai chi at Warm Hearth Fitness Center. She enjoys hiking and dancing in her free time.