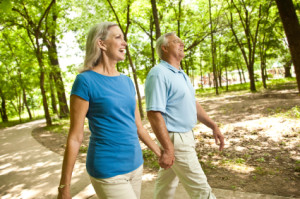 According to the CDC (Center for Disease Control), hypertension, otherwise known to most of us as high blood pressure, affects one out of every three adults in the US. Uncontrolled hypertension can lead to serious health conditions such as heart failure, heart attack, stroke and kidney disease. The CDC states that approximately 1,000 deaths per day are the result of hypertension. A simple test done at your physician's office or self-tests at many retail establishments can alert you to a problem with your blood pressure.
Blood Pressure Guidelines
Normal: Systolic less than 120 mmHg and Diastolic less than 80 mmHg
Prehypertension : Systolic 121 – 139 mmHg and Diastolic 81 – 89 mmHg
High: Systolic 140 mmHg or higher and Diastolic 90 mmHg or higher
So you've been diagnosed with high blood pressure. What next? Along with a possible prescription for anti-hypertensive medication, your physician will suggest lifestyle changes including dietary changes, stress management, exercise and hopefully massage therapy. According to an analysis of recent clinical trials ("A Systemic Review" X.J.Xiong, S.J.Li & Y.Q.Zhang, Journal of Human Hypertension July 3, 2014), participants receiving Massage Therapy showed a significant reduction in systolic blood pressure. In fact, the group receiving massage therapy alone, saw a greater reduction than the group taking the anti-hypertensive medication. Another analysis compared results between 2 groups: one received hypertensive medications and the other received the same medicine plus massage therapy. Results showed that Massage Therapy in addition to the medications was more effective at lowering both systolic and diastolic blood pressure than the medication alone.
The most exciting part of this finding is that massage therapy is much safer than the medications. If your doctor has prescribed medication for hypertension, you definitely should take it. In addition, why not give that medication a boost with a weekly Massage Therapy session?
Click here to schedule an appointment for Massage Therapy . To speak with our Massage Therapist, please call 540-750-1095.
Thanks!
Barbara V